Kia ora (hello), the ListenBrainz team has been busy!
We have some new menu/nav stuff we want to show off, and to get your feedback on.
---
Current:
The LB menus are a bit of a mess. We have a top nav bar, with drop downs, a profile drop down, and a secondary nav on some pages. It's not always clear where to look for something, or where a new feature/page should go.

---
Test:
The redesign tries to tidy this up into a logical order.
Three key categories in the sidebar: Profile (user profiles/user data), Feed (feature light at the moment, but has potential for expansion), Explore (fun tools and stuff!)
A subnav that contains subpages of the key category you're in.
All of the other 'descriptive' or setting pages moved into two pages at the bottom of the sidebar: About & Settings
Profile page + subnav: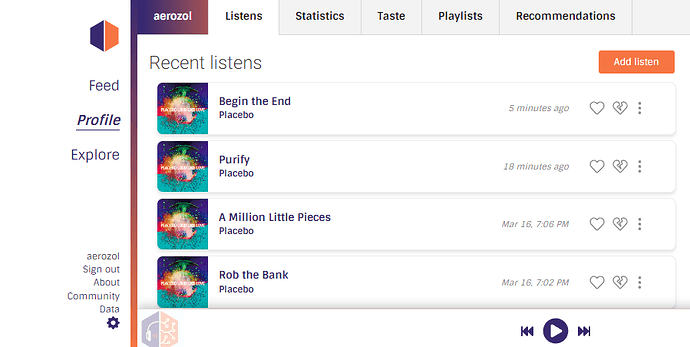 Settings page (this and About has its own simple subnav/contents menu):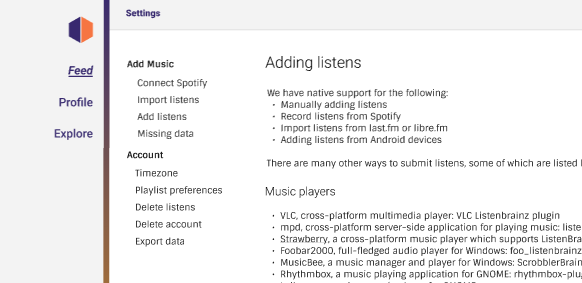 ---
We're hoping this will let your nan and grandpops find their way around a bit easier, and makes our life easier too - new features and pages should slot in nicely (currently it's a bit of "just add another menu item somewhere")
Let us know what you think, ngā mihi nui! (thank you!)