I'm playing around with the Timescale DB to see if we can replace influxdb – so far the results are very encouraging. To see how well this new database performs, I decided to query all listens and plot them against the time of day when we recorded the listen and I got this graph: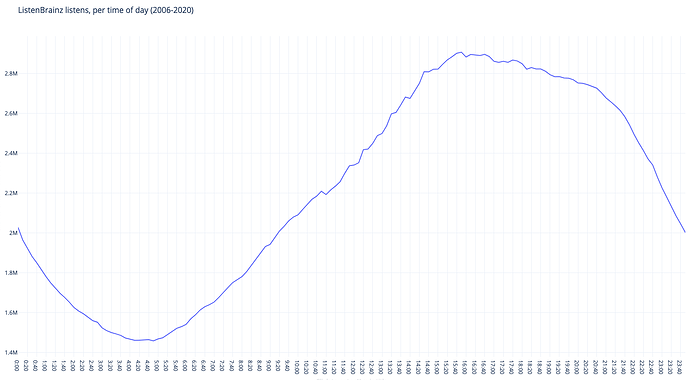 All of this data is at UTC, since we do not have timezones available for where the listen occurred. I'm struck by how much this data looks like a sine wave.
Anyways, we're working on stats for LB, so I thought I would share this random graph.