So I happened to come across a CD with the title "まいてつ Last Run!! Piano Collection" and I have listened through the content, and it seems to be identical to this entry on VGMdb: Maitetsu Last Run!! Ohitoyo Tetsudou Kanjou Gui... - VGMdb
However, the CD has a severe mastering error: all 21 tracks became a single track due to an erroneous TOC (as shown in the screenshot below).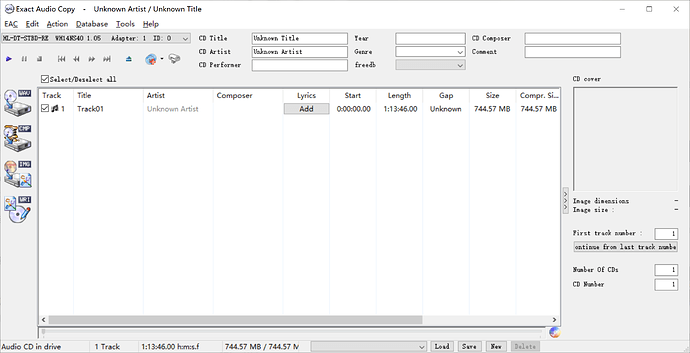 In this case, how should I document this release? I have mirrored the DVD release that was documented on VGMdb as the first step (to create a release group), but since the CD release was also absent on VGMdb, there's nothing for me to reference. I would like to hear suggestions from the community before proceeding the work on the CD release.
Edit: looks like the DVD version has a combined length that far exceeds capacities of CDs, so I'd assume some tracks were removed in the CD release. However it is very hard for me to confirm every single track due to the missing TOC.