Howdy,
So I've been listening to some music via Spotify today and the listens go into LB automatically; and many of the tracks are being automatically mapped.
I've been listening to the Alkaline Trio "acoustic" album Damnesia which features acoustic verisons of previously released tracks. As you can see Spotify doesn't append the titles with (Damnesia version) or (acoustic) or anything like that and LB is mapping these to the original album versions - not the Damnesia versions.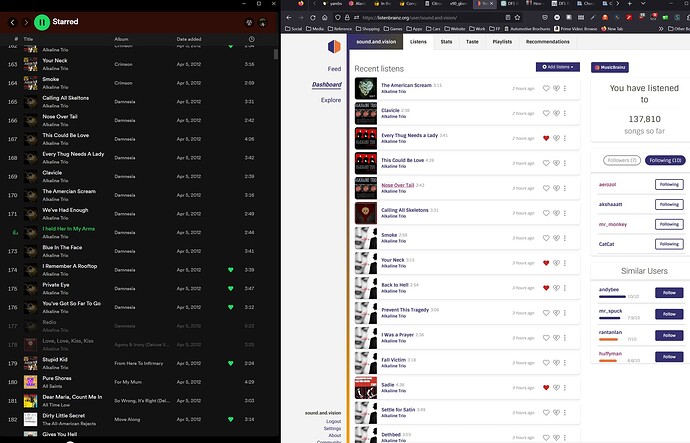 I know exactly how to re-map, but i'm wondering how LB is storing this data.
Is it simply trying to automatically map via [artist] - [track title] or is it using something like the unique Spotify ID?
I just wanna check as when i re-link these listens to the correct version it doesn't then change the original studio versions to point at the damnesia version instead.