Good day,
I figured out that when I turn the renaming function of files on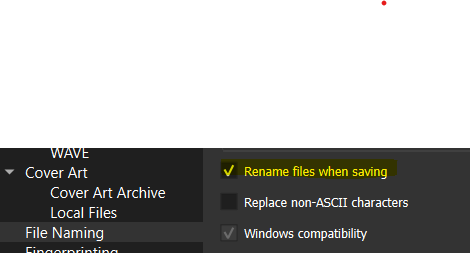 and I have the file naming script set to: %artist%/%artist% - %title% in the code
files that already exist are not being overwritten. Instead Picard is renaming a new music file that is supposed to be renamed the same as an existing file is getting a (1) or (2) or (3) at the end.
What I would like to achieve is to make Picard me asking whether I want to override an already existing file or which copy of the files I want to keep.
Is this somehow possible or could I instruct Picard to not copy a file if the path that it needs the file to copy to already contains a file with the same file name?
What option or code would I have to enter in the Picard's options in order to make this work?
Thanks for your help!
Regards
Udo