HI! So I am very new to this, I've been looking into the documentation and community posts and tinkered with it for a few hours now and I just can't come up with the desired results! Prior to this I've been manually fixing names and data for about 900+ songs with a few hundred more left

File Naming:
My music folder consists of 4 other folders separating music by language, I don't want to create new folders for artists and albums. This is how I name my songs:
Title- Albumartist ft. Contributingartists (if any).
In the the filenaming option in picard, I can see the following: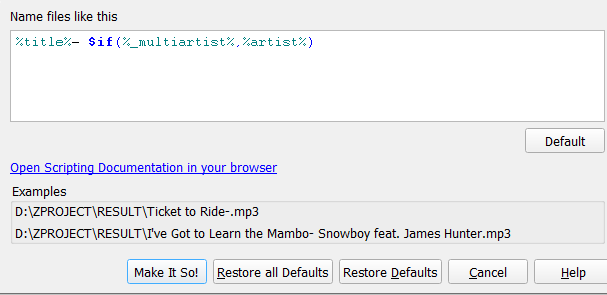 How do i fix this?
Edit: I've noticed another issue, in the music properties option, the contributing artists section lists all artists as one tag, instead of separating their names. Is it possible to fix this? If so how?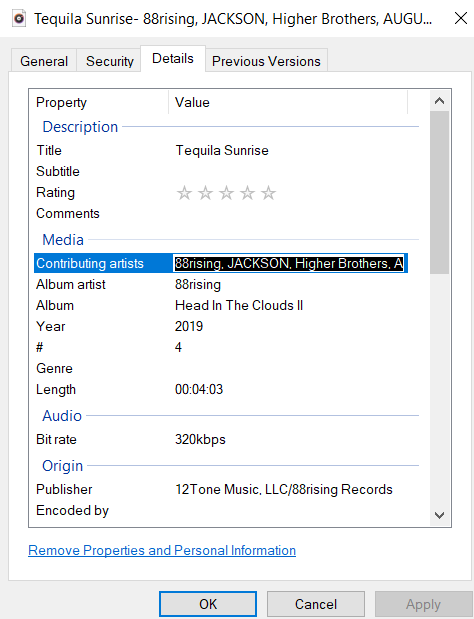 It seems like a very basic problem and I thought I'd have solved it by now. I'd appreciate the help!