Hi everyone.
I´m writting this topic because I´m working in install an own musicbrainz server in my VirtualMachine, and I have problems at the end of the installation when I try to start the server with the command: plackup -Ilib -r
The error that appears in the terminal is the next one: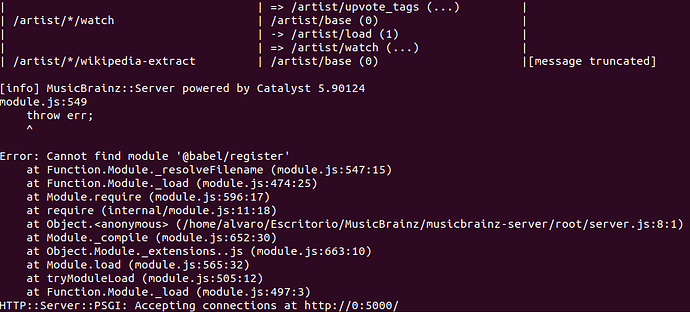 And in the browser appears:

I have read the similar topics but I havent seen any like this.
Thanks a lot!