I shifted from a PC (Mp3tag) to a Mac. I am unable to add a photo here.
In short, I scanned an audio file which returned "title" with the artist name and song name, as well as length and some settings.
I am unable to add Artist, album, or sort, etc.
I am unable to edit the "minor_version" line to one of the above either.
How can I update these without additional editing software?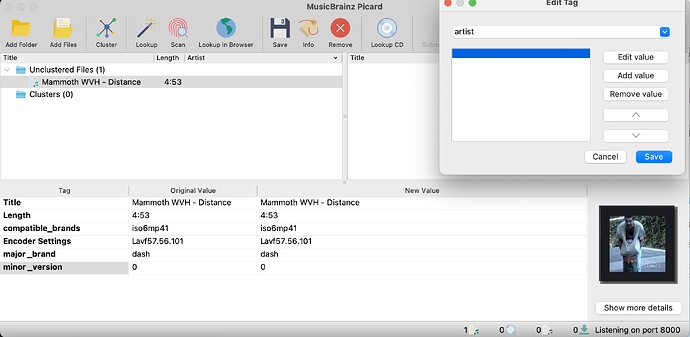 Thanks!