I have this automatic script:
$if(%MM_TAGS%,,$set(MM_TAGS,Electronic))
$if(%MM_DATE%,,$set(MM_DATE,$timestamp()))


When those tags are not present, everything works fine. When they are , i.e. I reopen album in Picard later to fix some tags and I get above tags doubled as lower case along with original case:

Picard alone added the lower case lettered tags which are not present in the metadata. Here is the screenshot of the Foobar2k song properties: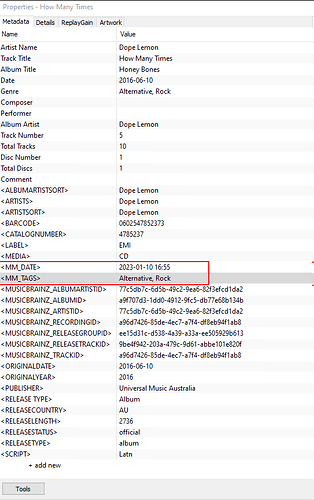 If I don't remove older tags they are merged by Picard:

This looks like a Picard bug to me, not sure what else it could be?