My incomplete albums are saved to a separate pathname and moved once they're completed.
As such … I end up with many orphaned files.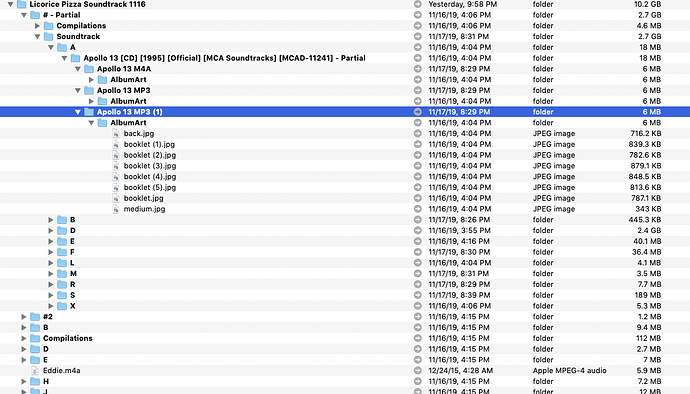 For naming Cover Art, I'm using the following:
$if($inmulti(%coverart_types%,booklet),AlbumArt/booklet,$if($eq(%coverart_maintype%,front),Cover,AlbumArt/%coverart_maintype%))
Can the Move Additional Files be configured similarly to move that whole directory, based on the file types that are in it… I've tried and gotten nothing from it … so… I'm presuming not.
*.pdf *.txt *.nfo *.m3u *.tif *.tiff *.afpk *.log *.mpg *.cue