Sorting By Column Contents:
On the left (cluster.py) I can sort by any column data within the Cluster. The sort acts both at the Parent (Cluster Line Level) and within the Cluster itself.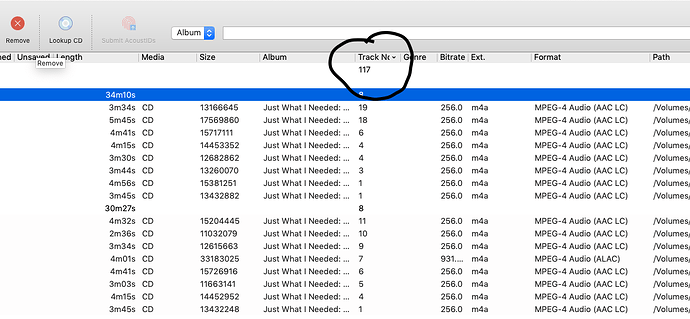 On the right (
album.py
) I can only sort by the Parent (Album Line Level) and not within each Album.
(e.g.: I have a
Track No.
and I want to sort that from in descending order instead)
Or I want to sort by bitrate, size, etc- to hand pick tracks from an Album that has duplicates within.


Where is the restriction being applied at?

**I know, you'd like to see tickets for some of these kinds of questions / suggestions - Something changed a few weeks ago and since then the MB Jira pages are a mess for me for some reason.