Hello, everyone!.. So, i have come up with an idea of a new project for MetaBrainz, i.e. CodeBrainz. This will use Blocky by google, which will help begginers to improve their learning ability for programming languages in a simple manner.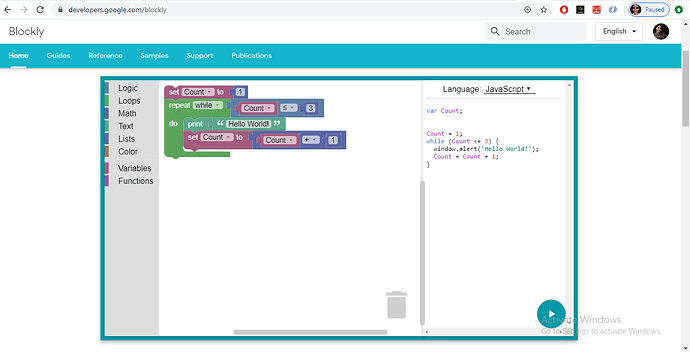 The students can make blocks of code using logic, and the professional code for the same will be made available to them.
Dear all, let me know what do you think of the idea. any suggestions are most welcomed.
@Freso , please guide me with my idea, and suggest the suitable mentor with whom i can discuss this.
thank you.