Hi all,
I have a plentiful collection of music magazines, which contain many wonderful things inside them. One such item are adverts for upcoming album releases, however I've never found a really good place for these to be documented.
For example: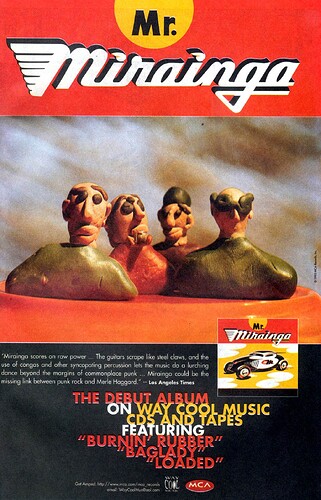 This advert is for this album in MB: Release "Mr. Mirainga" by Mr. Mirainga - MusicBrainz
I would propose adding the advert to the first release in the country to which the advert was published, as a type of other, and then a comment explaining it?
What do we think?