Hi,
I'm new to MusicBrainz Picard and have already tagged several albums successfully.
I have encountered a problem with an album where track 4 has the sme name as the album name.
It seems to have performed the lookup correctly but after saving
It has assigned the album name to all the tracks.
Sorry if the titles are in French.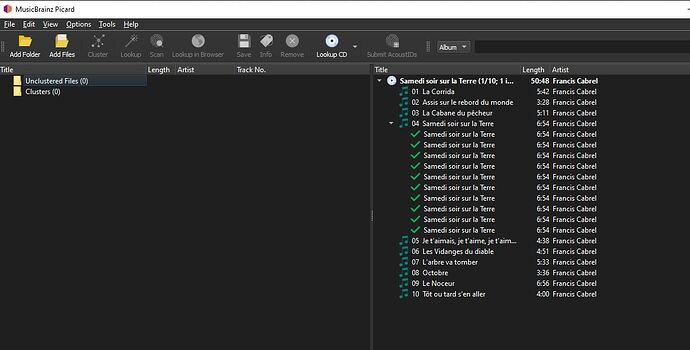 I don't understand the second screenshot.
Thanks in advance.