I am in the process of backing up my SACDs to files. For that,
I first rip them to single .dsf files and tag them
then convert them to WAVPACK and tag them again in Picard.
Just FYI, .dsf use id3v3 tags and WAVPACK .wv uses apev2 tags. Now, the tag mapping here https://picard-docs.musicbrainz.org/en/technical/tag_mapping.html shows that the apev2 value for Album Artist should be "Album Artist". However, when I open a file tagged with Picard it looks like this: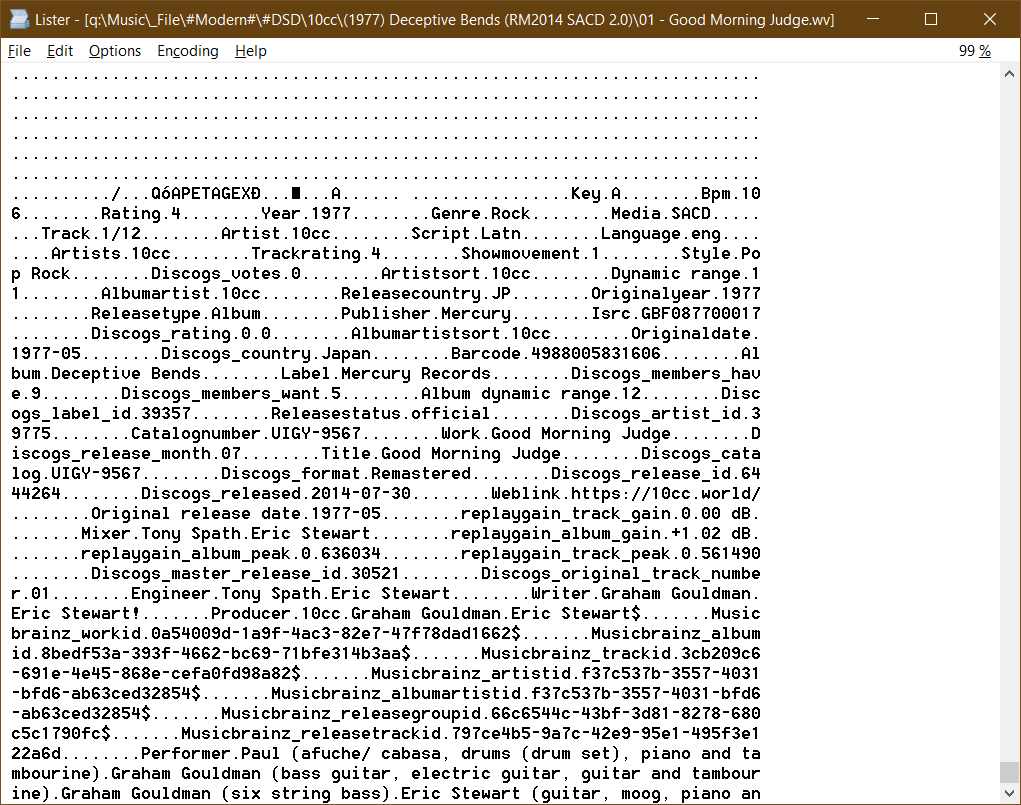 i.e. "Albumartist". Is that a bug?