I already had this a couple of times. I did cluster, then lookup the album and I ended up with two tracks applied to the same position

although they have different track numbers. In fact the second track has the correct metadata. It is track 13, but a 13 track version of the album is apparently not to be found as a release on musicbrainz. I assume that is causing the trouble?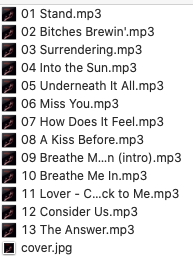 No problem - so I thought. But I don't see how I can adjust the album structure.
I've set the total tracks to 13, but the track still won't move to position 13.
How does one fix this?
Is this a user error? or a bug?