I'm pretty new to MB Picard, but it's already made re-organizing my music collection very convenient. However, I just noticed that whenever Picard pulls metadata from MB, the Date tag changes to the release year of the specific version of the release, but I want it to be the same year as the original release date of the album.
I already have a script running that avoids librarian sorting for artists that I found from this post: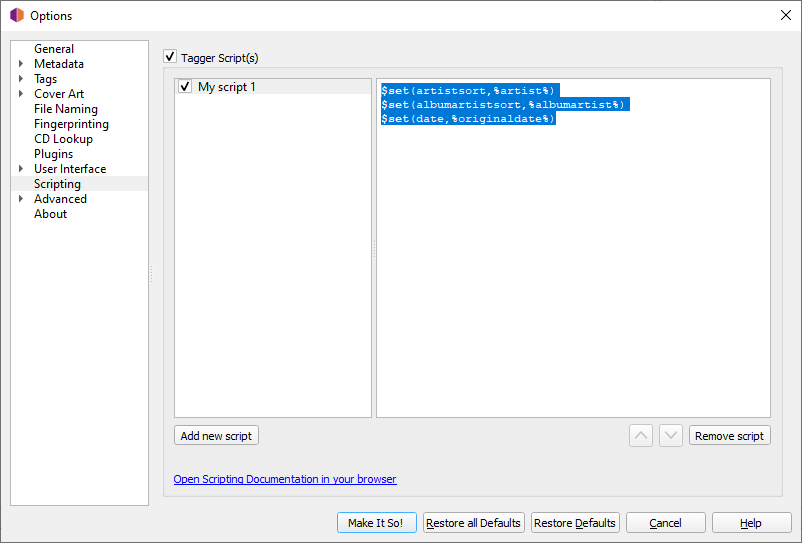 I was wondering if there was any sort of similar script I can run to achieve this? I tried making one myself but I don't know anything about scripting so I gave up.