Hi
I have convert lot's of files from FLAC to AAC (M4A) so I can listen to my music in the car. The problem is that all my converted files have no information at all so all music is a folder called "other" in my car. I pick up my files in VLC player and there are the same problem there, no information at all(artist, album, title).
I try to fix this problem in MusicBrainz Picard but it still not work. As you can see in the picture I attach all of my files is still unmatched for some reason. I have followed this guide: http://picard.musicbrainz.org/docs/guide/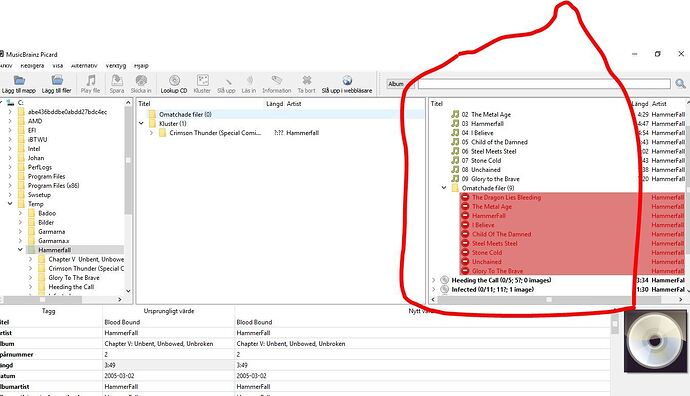 What am I doing wrong???