Do you know any Plugin or script or another possibility to show the total amount of tracks for a release?
I ask this, because it is tricky to find the matching "complete works" for classical composers like J.S. Bach: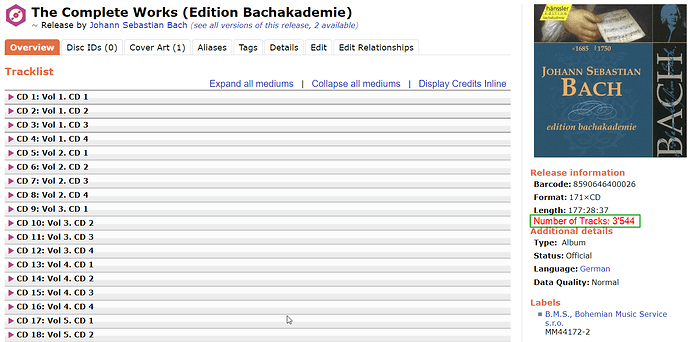 In addition to the number of CDs (like 171xCD) it would be useful to see the number of tracks like 3'544. With this number you can easily compare the number of existing local tracks.
Any ideas?