New here. I have been trying to attempt to the tag title under new value to rename as 01 Songname. I eventually figured out a script by picking apart other scripts from the forum.
Here is the script I used
$set(title,$num(%tracknumber%,2) %title%)
It works at changing the Tag title under New Value to 01 Songname but the side effect is adding an extra track number where the song populates results.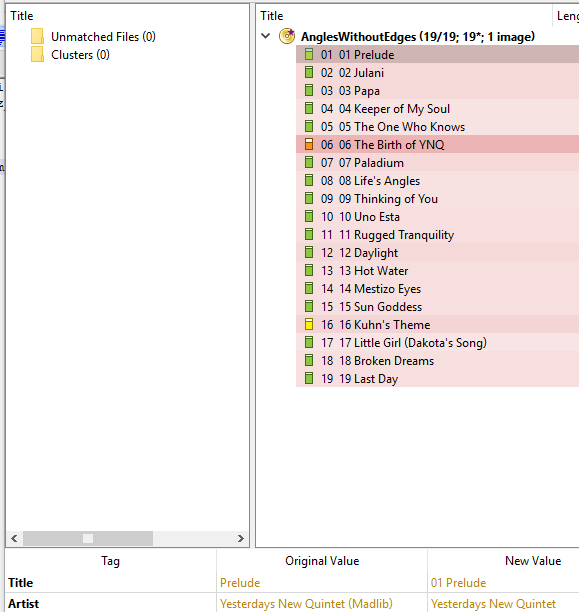 For filename I've used just %title% but after refresh it stays that way.
I'm honestly at a loss at this point as I spent a few hours last night just reading through forum and randomly pasting code and removing bits and pieces but to no avail.
Any help is appreciated.