I'm in the process of moving from Last.fm to Listenbrainz, now that features like the history, reports, charts or recommendations are gradually being added.
I have connected my Spotify account. I can play Spotify songs via the Listenbrainz webpage. I can see the song that is currently played in Spotify.
But scrobbling the song from Spotify does not work. I don't see the songs that were recently played in Spotify.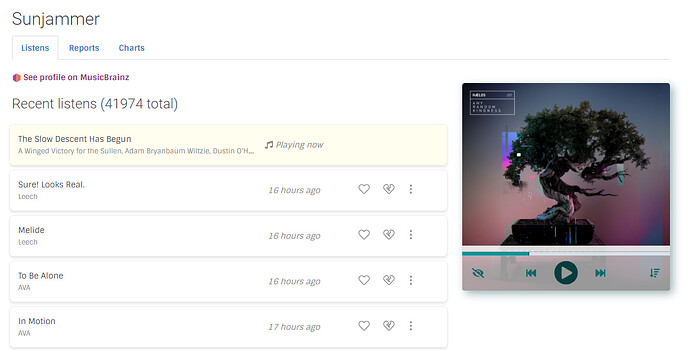 Note: The login email of Musicbrainz/Listenbrainz and Spotify are different.
What do I have to do to get the tracks scrobbled from Spotify?
Scrobbling via Poweramp → Simple Scrobbler → Listenbrainz does work.