Something must have changed in MBS and I must update the script.
I will check next time I need a merge.
I tested on test.MusicBrainz.org and it worked, there.
You can try reloading the page.
Maybe it's just a random glitch.
Or it's a bug with a specific release?
Update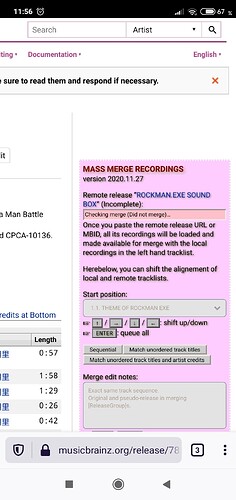 Iceraven, Violentmonkey
I did test on MBS MusicBrainz.org now I see what you mean.
Merges are done, but it displays strange errors like Did not merge and Did not queue.
I'll check that.