I don't recall seeing this before, but I'm getting some instances where the track length is being removed from the track, and that's not even a tag I can specify to preserve …
I thought that this was figured out from the file itself?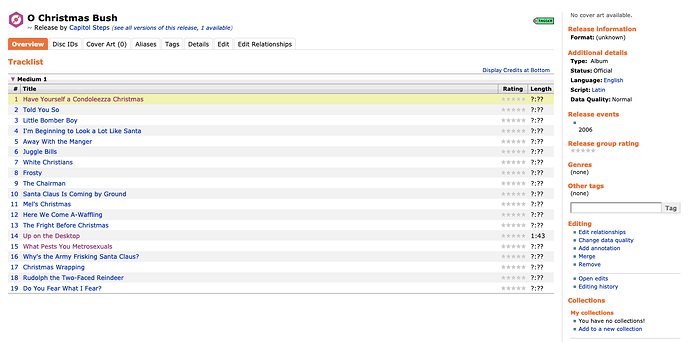 It was there at some prior time when I saved these tracks. I've never seen a blank length in my filenames. (I have [%_length%] unconditionally in the Naming Script) You can see ?m??s on there for the New Value, and a saved track below with [] in it's filename.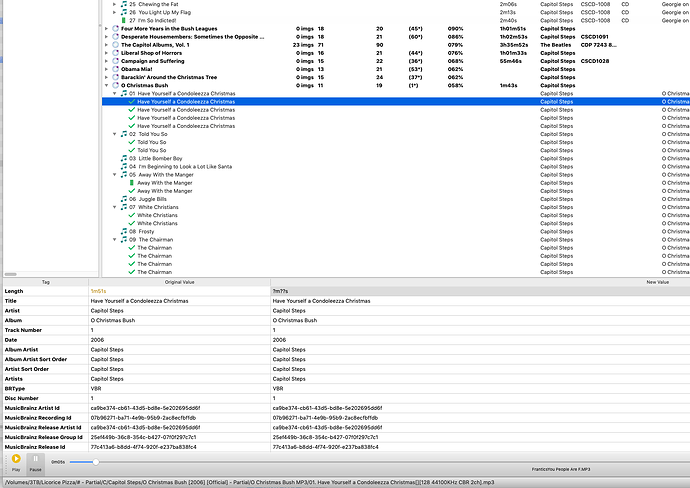 This isn't global, but I do have several albums loaded at the moment that are showing no length values. …
Only Track #14 has a time value showing.