@outsidecontext … you probably know this one right off



These columns are added, what needs to be added to get them to display data?
(Disc Number, Album, Disc Subtitle) … and any others…
I've narrowed it down to something in cluster.py?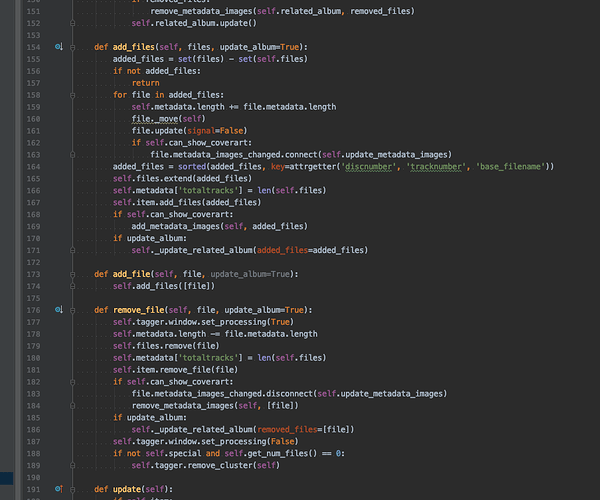 This area keeps coming up when changing stuff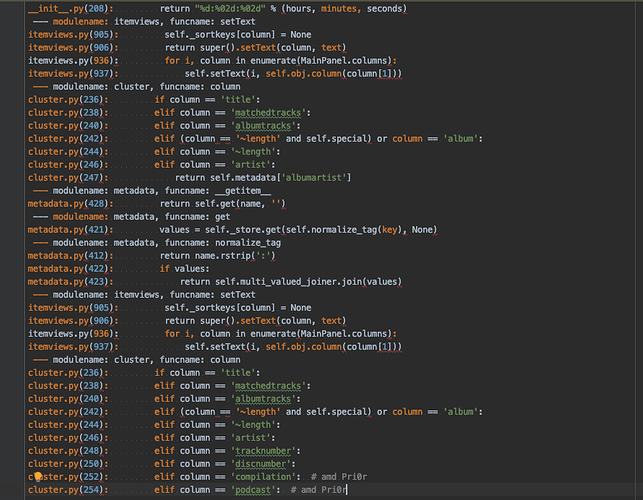 I imagine there's a table, list, something, of what to do to what columns when things are changed, and something would need to be added in.
Like how Track Number shows the total tracks when it's collapsed, but when expanded, the individual track numbers show.
I would think Disc Number isn't much different, and it shows the disc number in the expanded listing, just not in the collapsed/title line. Though if it were the same routine, it would be telling me how many discs total, which I don't need to know. It should show Disc Number like it shows the Album Title…