It's a options page below the Plugins option. You have to expand the tree view on the left: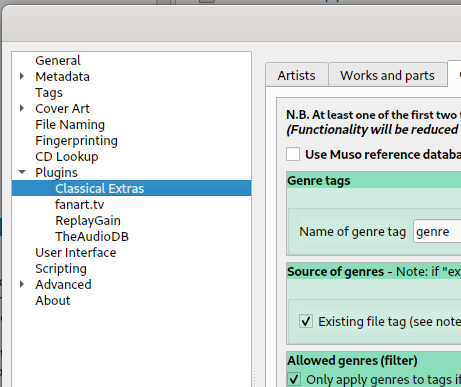 There is one additional thing to know: After activating the plugin the options dialog must be closed and reopened again in order for the plugin options to be available.
We (Picard developers) are aware that this is very user unfriendly. We would like to have two things:
Have the options available immediately after activating the plugin
Allow opening the options from inside the plugin list
There is a ticket for this already, but so far nobody has worked on this.